| | | | |
| --- | --- | --- | --- |
| Founding Sponsor | | Presenting Sponsor | |
Program Quotes
"
We had another fantastic group of interns this year. Thirty-nine high school interns were chosen to work at UT Southwestern Medical Center from the Mayor's summer internship program. The practical learning and experiential knowledge that they gained was truly invaluable. I believe youth employment will continue to stabilize our diverse community as we support the next generation of future leaders.
"
Charlotte Williams, M.S.
UT Southwestern Medical Center
---
"
Another unforgettable experience.
"
Melissa Chavez
Intern Fellow - 2nd year
A Maceo Smith New Tech High School
---
"
We received such valuable insight from our intern and cannot quantify the importance of his contributions to our work this summer. He helped us with huge lifts that would not have been successful without him.
"
Dallas ISD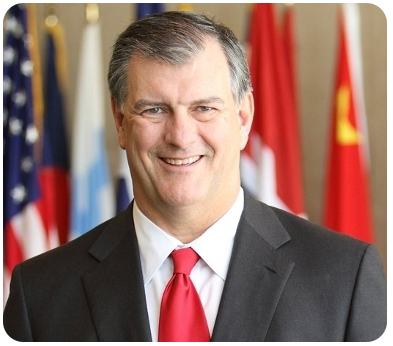 Dear Friends,
Since becoming Mayor I am absolutely convinced that by making an investment in the education of our youth we are indeed making an investment in Dallas and our future workforce. If you too believe our youth must be prepared to succeed at college and in the workplace, please join me in support of a powerful way for students to make the connection between a good education and a great career, the Dallas Mayor's Intern Fellows Program.
Modeled after the prestigious White House Fellows program, the Mayor's Intern Fellows Program is an eight-week, paid summer internship program providing Dallas public high school students with job opportunities in industries and areas where they have expressed interest. In addition to real life work experiences, the program exposes students to extensive, exemplary training; a high-energy, competitive Job Fair; and all-important lessons about giving back to your community.
Please join me in sowing the seeds for our future workforce and securing Dallas' success for tomorrow by participating in the 2017 Intern Fellows Program.
Most gratefully,

Michael S. Rawlings
Mayor of Dallas